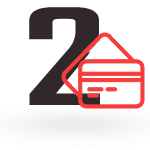 Pay for the service you
need by Credit Card*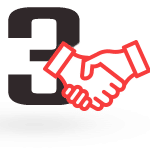 Technician arrives to get
you back on the road again
An allowance toward the cost of automotive locksmith costs may be available under our Membership entitlements. Request for locksmith services under our Pay As You Go Emergency Roadside Assistance service requires an upfront payment by credit card to cover the cost of a standard lockout service.  Additions fees and charges will apply for extended locksmith services. Once a Pay As You Go Roadside Assistance booking is confirmed a cancellation fee may apply if the request for service is cancelled outside of the grace period.  Photo ID will be required to establish ownership of the vehicle prior to service. See full Terms and Conditions.

Automotive Locksmith
Locked your keys inside the car? You need an automotive locksmith. Roadside Response will come to you and safely retrieve those keys or arrange to collect your spare set of keys. Whatever your Roadside Assistance need is, Roadside Response can help. Available via our membership or Pay As You Go Emergency Roadside Assistance service

Vehicle Recovery
With some modern car security systems, it simply isn't possible to retrieve keys locked inside the car. Car security is design to make accessing a vehicle without keys impossible after all! But don't worry Roadside Response can arrange to Transport your vehicle home or to the nearest OEM Dealership for further specialist assistance. Whatever Roadside Assistance Service you need, Roadside Response is there to help. Call us now.
WHY CHOOSE

Roadside Response
Our Roadside Assistance network of providers include many of Australia's leading car professionals so whilst cars and trucks are designed to stop people accessing the vehicles without keys, a professional locksmith can safely access many of today's vehicles to retrieve keys locked inside. We can even arrange to collect a spare set of keys from your home or office.  Where keys cannot be retrieved due to advanced security measures now a feature in many high-end cars; we will organise for your vehicle to be towed to the nearest OEM dealership for further specialist assistance.
So you can be sure when you need a Locksmith Response....you can call Roadside Response.
Locked your Keys in the Car?  Lost Your Car Keys?  We've all done it and that's why we have Locksmith Response for when you need someone to come to you and access your vehicle to retrieve your keys or collect your spare set from home.
Our Locksmith Response services are provided by Australia's leading car professionals so you can be sure your in good hands.   Where keys are locked inside the vehicle we will use specialist tools to attempt to retrieve them.  In the event your vehicles security systems prevent access to your vehicle, we can arrange for your spare set of keys to be collected from home or office.
Locksmith Response has negotiated agreements with the largest network of automotive locksmiths so you can be sure your getting the very best price and service in the industry.

Keero was really helpful over the phone. He asked a couple of questions and we figured out straight away that the problem was most likely a dead battery. Phil was in the area and arrived in less than 40 minutes. Got a new battery and I was back up and running again. Thanks guys.
James Burrett

I used your battery replacement service yesterday and want to compliment you on the quality of service supplied by your team and especially the representative who attended my request. I am very satisfied with the solution he provided.
Anthony Sharwood

I just want to thank you for getting to my house so fast. The car didn't want to start this morning and I needed to get to work. The guy who changed the battery was real friendly and I was able to get to work almost on time (only 12 minutes late).
Lana Wilkinson

"Just wanted to thank you guys for your help today, Matt (service tech) was amazingly helpful and prompt"
Greg C.

Thanks for the great service. I didn't realise that getting a battery delivered and installed cost less than buying it in the shops. I'll be telling all my mates about Roadside Response.
Ross Mulligan

"No Road Assist Membership & needed a jumpstart at the Airport, 45 minutes from start to finish, great job!"
Dale Z.

I ran out of fuel on the way to work and Response came to the rescue, 1 hour in all that traffic was just amazing. Saved my day
Huyen A.

"I left my lights on overnight, your jump-start service is a life saver. Off to work now! thanks.."
Jade L.

Roadside Response keep our rental van on the move 24/7. There nationwide coverage and pay to use platform is just perfect to help me keep my maintenance costs low & my vehicles on the go!
Paul S.
Self Move Hire