Our Fleet Response Program
Our Fleet Response program has been specifically designed to provide flexibility when managing your vehicle and equipment fleet. Whether you have a small or large vehicle fleet, industrial equipment such as walkers, forklifts or alike; Fleet Response can provide you with a tailored 'we come to you' Response program to keep your vehicle & equipment moving.
Our unique ability to offer both subscription and pay to use programs means we can provide your fleet with a battery replacement, preventative maintenance or emergency assistance program or full 'we come to you' service offering.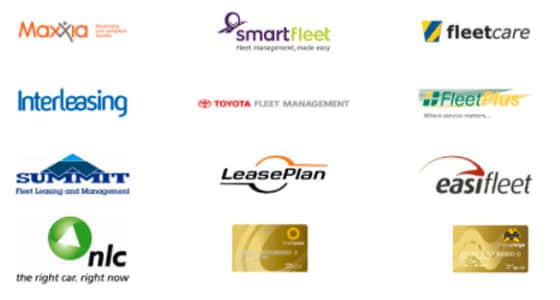 As an authorised repairer for most of the leading vehicle Fleet providers. Our Fleet Response program can look after your vehicles needs. If you need a replacement battery, a jump start or maybe you have a flat tyre; Fleet Response can manage this process from start to finish. No need to pay ongoing management fee's, you simply call us when you require Roadside Assistance, Fleet Response is here to help.
Our National Response Centre manages calls from customers and dispatches one of our national network of service providers to you fully equipped to solve your problem and get you moving again.
Our experience in servicing Forklift and other Industrial equipment such as Electric Stackers, Golf Buggies, and VMS LED signs etc make us unique in the marketplace.
Our Fleet Response program is a full service model, designed to keep you fleet maintenance and upkeep to a minimum. Only pay for the service when you need it. Remember, if it takes a battery or you need a 'we come to you' service; Fleet Response can help.
To find out more about our Fleet Response program, send a contact request and our fleet manager will give you a call to discuss your fleet needs in more detail. Self-Managed Fleets, Commercial, Insurance, Private, Large or small Fleet of vehicles; we here to help you keep your fleet of vehicles and service equipment moving and to keep your mobile staff safe and secure on the roadside.

"Great job getting my keys back for me, felt like a right fool today..thanks again"
Peter G.

Roadside Response keep our rental van on the move 24/7. There nationwide coverage and pay to use platform is just perfect to help me keep my maintenance costs low & my vehicles on the go!
Paul S.
Self Move Hire
"Just wanted to thank you guys for your help today, Matt (service tech) was amazingly helpful and prompt"
Greg C.

I just want to thank you for getting to my house so fast. The car didn't want to start this morning and I needed to get to work. The guy who changed the battery was real friendly and I was able to get to work almost on time (only 12 minutes late).
Lana Wilkinson

"I left my lights on overnight, your jump-start service is a life saver. Off to work now! thanks.."
Jade L.

Keero was really helpful over the phone. He asked a couple of questions and we figured out straight away that the problem was most likely a dead battery. Phil was in the area and arrived in less than 40 minutes. Got a new battery and I was back up and running again. Thanks guys.
James Burrett

"What a great idea, I don't drive far but to have Roadside Response available when I need it, awesome"
Rebecca T.

I ran out of fuel on the way to work and Response came to the rescue, 1 hour in all that traffic was just amazing. Saved my day
Huyen A.

I wanted to drop a quick note to say that although Garry had to fight a lot of traffic to get to me he was very professional, friendly and helpful.
Thomas Do