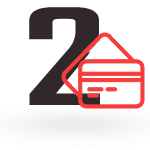 Pay for the service you
need by Credit Card*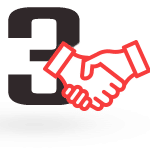 Technician arrives to get
you back on the road again
Pay As You Go, Emergency Roadside Assistance requires an upfront pre-authorised payment via credit card for the required assistance service. Our Premium Response Care and Classic Response Care Members do not require payment as call-outs are covered under membership entitlements. Cancellation fees may apply for Pay As You Go Emergency Roadside Assistance.  See full Terms and Conditions of Pay As You Go service.
ROADSIDE ASSISTANCE
MADE COOL
Our Pay As You Go Emergency Roadside Assistance is available to any Aussie motorist anywhere any time, now on your smartphone* too.
Access over 300 local service providers
No monthly membership or subscription fees
No waiting on the phone
Just pay for what service you need - when you need it!
*Available for our Pay As You Go Emergency Roadside Assistance
WHY ARE WE
DIFFERENT?
You don't need to be a member to get Roadside Assistance peace of mind...
We offer traditional Membership subscription but we also offer 'Pay As You Go' Roadside Assistance to everyone!  Roadside Response is changing the way you go about paying for your Emergency Roadside Assistance services.
We're Available All
Across Australia

Sydney
We service all suburbs within Sydney area from Berowra Heights in the North to Penrith in the West and Southern suburbs like Cronulla, Ramsgate and Hurstville. Open all day every day.

Melbourne
When you run into difficulties, we can respond quickly within the hour whether you're in the West at Caroline Springs, Ringwood in the East, Melbourne CBD or any point in between.

Perth
Roadside Response in Perth is hassle free when you can call on us. We cater for all suburbs within the Perth suburban area and a simple call can have us get you back on road within the hour across the area.

Canberra
Flat tyre, run out of fuel, locked your keys inside your car or suffer a mechanical breakdown in Canberra? No problem your covered anywhere, anytime by making a simple phone call to Roadside Response.

Brisbane
Our unique Roadside Response service provides coverage in Brisbane too. Our service is available to everyone, both Members and Non-Members via our 'Pay to Use' Roadside Response program.
Annual Roadside Assistance Membership
Roadside Response offers our customers the traditional option of annual roadside assistance membership through two products.  Premium Response Care and Classic Response Care provide nationwide 24/7 Emergency Roadside Assistance cover, backed by Australia's leading network of Roadside Assistance partners. The Premium Response Care Membership provides that total care program, for those who want that little bit extra, such as additional towing and accommodation entitlements. You can compare which policy is best for you.
Pay As You Go

Emergency Roadside Assistance
Classic

Response Care Membership
$149 p/year
Total cost per year...
no joining fee?
6 nationwide Emergency Roadside Assistance call-outs per year
20 km metro/100 km rural Towing allowance
Minor roadside repairs included
Technical advice
$25 Battery & Parts replacement allowance
$50 Taxi allowance
Emergency Fuel assistance
Locksmith assistance
Premium

Response Care Membership
$249 p/year
Total cost per year...
no joining fee?
Unlimited nationwide Emergency Roadside Assistance callouts
50 km towing metro/100 km towing regional allowance
Minor roadside repairs
Technical advice
$35 Battery & Parts replacement allowance
Emergency Fuel assistance
$200 Key replacement & Locksmith allowance
$300 Accommodation/Taxi allowance
Urgent Message Relay
and more
Which membership option is right for you? How old is your car? How often do you use it etc?
All these can influence how often you'll need Emergency Roadside Assistance services.  Remember our 'Pay As You Go' Roadside Assistance service is available to every Aussie Motorist
Compare your options, if you have any questions, give us a call and we can help you decide which product is right for you!

"Just wanted to thank you guys for your help today, Matt (service tech) was amazingly helpful and prompt"
Greg C.

I used your battery replacement service yesterday and want to compliment you on the quality of service supplied by your team and especially the representative who attended my request. I am very satisfied with the solution he provided.
Anthony Sharwood

Roadside Response keep our rental van on the move 24/7. There nationwide coverage and pay to use platform is just perfect to help me keep my maintenance costs low & my vehicles on the go!
Paul S.
Self Move Hire
Thanks for the great service. I didn't realise that getting a battery delivered and installed cost less than buying it in the shops. I'll be telling all my mates about Roadside Response.
Ross Mulligan

I wanted to drop a quick note to say that although Garry had to fight a lot of traffic to get to me he was very professional, friendly and helpful.
Thomas Do

"I left my lights on overnight, your jump-start service is a life saver. Off to work now! thanks.."
Jade L.

"Great job getting my keys back for me, felt like a right fool today..thanks again"
Peter G.

"No Road Assist Membership & needed a jumpstart at the Airport, 45 minutes from start to finish, great job!"
Dale Z.

"Thanks for the Fuel guys, i'll recommend you again"
Jerry G.