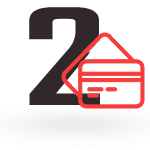 Pay for the service you
need by Credit Card*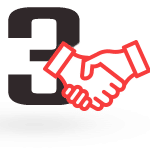 Technician arrives to get
you back on the road again
Pay As You Go, Emergency Roadside Assistance requires an upfront pre-authorised payment via credit card for the required assistance service. Our Premium Response Care and Classic Response Care Members do not require payment as call-outs are covered under membership entitlements. Cancellation fees may apply for Pay As You Go Emergency Roadside Assistance.  See full Terms and Conditions of Pay As You Go service.
ROADSIDE ASSISTANCE
MADE COOL
Our Pay As You Go Emergency Roadside Assistance is available to any Aussie motorist anywhere any time, now on your smartphone* too.
Access over 300 local service providers
No monthly membership or subscription fees
No waiting on the phone
Just pay for what service you need - when you need it!
*Available for our Pay As You Go Emergency Roadside Assistance
WHY ARE WE
DIFFERENT?
You don't need to be a member to get Roadside Assistance peace of mind...
We offer 'Pay As You Go' Roadside Assistance to everyone!  Roadside Response is changing the way you go about paying for your Emergency Roadside Assistance services. You just pay for the service you need when you need it.
We're Available All
Across Australia

Sydney
We service all suburbs within Sydney area from Berowra Heights in the North to Penrith in the West and Southern suburbs like Cronulla, Ramsgate and Hurstville. Open all day every day.

Melbourne
When you run into difficulties, we can respond quickly within the hour whether you're in the West at Caroline Springs, Ringwood in the East, Melbourne CBD or any point in between.

Perth
Roadside Response in Perth is hassle free when you can call on us. We cater for all suburbs within the Perth suburban area and a simple call can have us get you back on road within the hour across the area.

Canberra
Flat tyre, run out of fuel, locked your keys inside your car or suffer a mechanical breakdown in Canberra? No problem your covered anywhere, anytime by making a simple phone call to Roadside Response.

Brisbane
Our unique Roadside Response service provides coverage in Brisbane too. Our service is available to everyone, via our 'Pay to Use' Roadside Response program.
Proudly Australian Owned & Operated
Roadside Response™ is a leading Independent Roadside Assistance provider with over 20 years of industry experience. We are not affiliated with any other Roadside Assistance Company, Automobile Club or Insurance provider in Australia. We are proudly Australian Owned & Operated.

Keero was really helpful over the phone. He asked a couple of questions and we figured out straight away that the problem was most likely a dead battery. Phil was in the area and arrived in less than 40 minutes. Got a new battery and I was back up and running again. Thanks guys.
James Burrett

"I left my lights on overnight, your jump-start service is a life saver. Off to work now! thanks.."
Jade L.

"What a great idea, I don't drive far but to have Roadside Response available when I need it, awesome"
Rebecca T.

"Great job getting my keys back for me, felt like a right fool today..thanks again"
Peter G.

I used your battery replacement service yesterday and want to compliment you on the quality of service supplied by your team and especially the representative who attended my request. I am very satisfied with the solution he provided.
Anthony Sharwood

I wanted to drop a quick note to say that although Garry had to fight a lot of traffic to get to me he was very professional, friendly and helpful.
Thomas Do

I ran out of fuel on the way to work and Response came to the rescue, 1 hour in all that traffic was just amazing. Saved my day
Huyen A.

My car broke down (nothing to do with a battery) on my way to work – my thanks to your company for employing staff who give such wonderful attention they gave to an elderly lady
Scarlett Russell

Roadside Response keep our rental van on the move 24/7. There nationwide coverage and pay to use platform is just perfect to help me keep my maintenance costs low & my vehicles on the go!
Paul S.
Self Move Hire