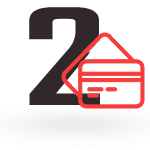 Pay for the service you
need by Credit Card*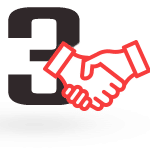 Technician arrives to get
you back on the road again
Pay As You Go, Emergency Roadside Assistance requires an upfront pre-authorised payment via credit card for the required assistance service. Cancellation fees may apply once your roadside assistance booking has been confirmed.    Advertised call-out rates for our Pay As You Go service are based on a request for service from 9 am to 5 pm Monday to Sunday in metropolitan capital cities only.  Additional charges may apply for service outside of these times, in regional or rural locations or during public holidays. See full Terms and Conditions 
WHY CHOOSE

PAY AS YOU GO ROADSIDE ASSISTANCE
Roadside Assistance when and where you need it without the need to pay an annual membership fee. You don't need to be a Member or need to pay for roadside joining fees as you do with the automobile clubs; you just pay for the service when you need it. Roadside Response On-Demand Emergency Roadside Assistance is available to everyone in Australia…so you see, you're already a member with our Pay As You Go Emergency Roadside Assistance!
Why continue to pay month after month for Roadside Assistance membership? Start saving money with our new Pay As You Go Roadside Assistance service,
Join the Roadside Assist Revolution and only pay when you need roadside assistance.  At Roadside Response we want to start saving your money, saving you time by letting you only pay for Roadside Assistance if and when you need it.  Our national network of independent Emergency Roadside Assistance and Battery Replacement providers are ready and waiting to come to your roadside rescue, whenever that nasty breakdown situation occurs.  Whatever your situation, our Service Providers can get your vehicle moving again so you can carry on with your busy lives.  There is no need to pay any membership fee, you just pay for the service at the time you need it.
How many times have you needed Roadside Assistance in the last 12 months?  We're guessing not that often, yet you're paying out membership fees, just in case – that doesn't seem fair.  Simply call Roadside Response, tell us your problem and we will give you a quote to come and get your vehicle mobile again or fix that flat tyre or change your battery for as little as $99 per call-out*.  Now that makes sense!
On-Demand Roadside Assistance, it's a Pay As You Go thing…because life keeps moving and so should you.
Everyone in Australia is already eligible to use our Pay As you Go Emergency Roadside Assistance because we have no membership or subscription fees to use this service!  Worried about a loved one driving and what to make sure they're covered; in the event, their car breaks down?  Roadside Response 'Pay As You Go' Emergency Road Assist, is the product for you.  Simply store our Roadside Response number or website address in your phone, have a credit card handy and anyone driving a car in Australia is covered for Roadside Assistance.  They just pay for the required breakdown service if and when they need it.  It's the same professional, prompt, nationwide service that traditional roadside assistance members receive; without the need to pay an annual subscription.
Nationwide cover 24/7, 365 a year our Response Centre is available for anyone to call with their Roadside Assistance problem and it's our pledge that we will get them back on the road, fast and hassle-Free.  So start saving money today and call Roadside Response Pay As You Go Roadside Assistance.
---
*Pay As You Go Emergency Roadside Assistance prices advertised on our website are for a standard passenger vehicle requesting service between 7 am to 7 pm in a metropolitan capital city.  Additional fees will apply for bookings requested outside these hours and some public holidays. Towing rate includes the first 10KM in metro capital city catchment – additional KM will be charged at $5 per KM.  The fuel charge is for the delivery of regular diesel or petrol only – local pump prices are charged for the supply of fuel, up to 10 litres.  Payment for services rendered must be secured by a pre-authorisation of a valid credit card in advance of service behind dispatched.  A Pre-Authorisation will be taken for an estimate of funds to secure the booking.  A cancellation fee of $79 applies once a confirmed booking is cancelled after 15 mins of the booking has been confirmed.

"What a great idea, I don't drive far but to have Roadside Response available when I need it, awesome"
Rebecca T.

Thanks for the great service. I didn't realise that getting a battery delivered and installed cost less than buying it in the shops. I'll be telling all my mates about Roadside Response.
Ross Mulligan

I wanted to drop a quick note to say that although Garry had to fight a lot of traffic to get to me he was very professional, friendly and helpful.
Thomas Do

"Just wanted to thank you guys for your help today, Matt (service tech) was amazingly helpful and prompt"
Greg C.

Roadside Response keep our rental van on the move 24/7. There nationwide coverage and pay to use platform is just perfect to help me keep my maintenance costs low & my vehicles on the go!
Paul S.
Self Move Hire
I just want to thank you for getting to my house so fast. The car didn't want to start this morning and I needed to get to work. The guy who changed the battery was real friendly and I was able to get to work almost on time (only 12 minutes late).
Lana Wilkinson

"I left my lights on overnight, your jump-start service is a life saver. Off to work now! thanks.."
Jade L.

"Thanks for the Fuel guys, i'll recommend you again"
Jerry G.

My car broke down (nothing to do with a battery) on my way to work – my thanks to your company for employing staff who give such wonderful attention they gave to an elderly lady
Scarlett Russell