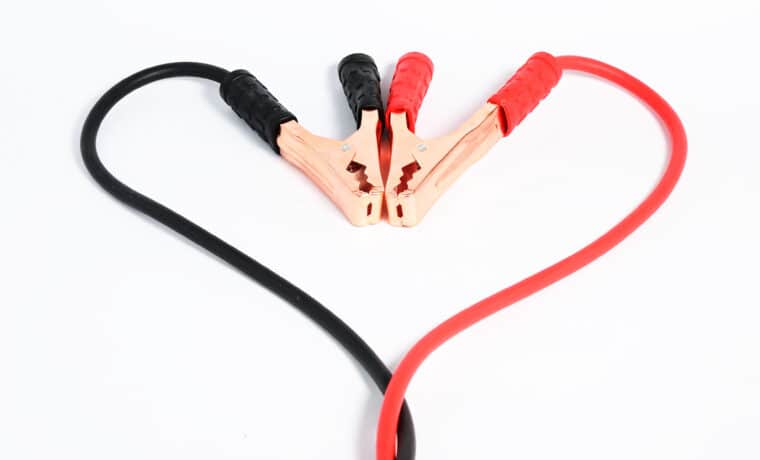 27 July 2020
Love & Care for your Car Battery
A flat or faulty battery is Australia's leading cause of vehicle breakdown. There's nothing worse than being stuck with a flat car or truck battery. We've all been there at some point in our lives, and the problem is often made worse from the fact that with modern vehicles there is little to no warning signs shown prior – and probably a 50% chance that it'll occur while you're out and about away from home.
Just like the battery in your mobile phone or laptop, lead-acid car batteries have a limited life span and will eventually lose their ability to hold sufficient charge to start your car. On average you can expect a lead-acid battery to last approx 4 years, but this time-frame will vary depending on a number of variables – such as hot or cold climates, journey lengths and the performance of your car's electrical charging system.
Regardless of what conditions your car is subjected to, here are some tips you can consider to help get the very best out of your battery and of course if you ever need Roadside Assistance to get your out of your Battery breakdown.  Roadside Response is available to anyone, anytime!
Tip 1 | Avoid frequent short trips
Your car's battery is given a workout every time you start your car but is then recharged by the engine during the journey. So if you are only driving a short distance it will be impossible for the battery to regain the amount of power lost – and if you repeat the process daily the battery voltage will reduce steadily until it can no longer start the car.
Maintain your car's battery power by driving it frequently and for longer periods of time – and if you don't use your car very often, consider investing in a battery charger to help maintain the correct voltage.
Tip 2 | Keep your battery securely fastened
Vibration caused whilst driving can reduce the life of your car battery, so it is vital that you always use an approved battery clamp to ensure it is properly held down at all times. If not securely fastened, excessive vibration could damage your battery's internal components – creating short circuits and reducing battery life.
But don't make the mistake of over-tightening the battery clamp nuts either – this can damage the battery! Instead, simply tighten the nuts until you feel resistance, and then continue for only an additional half turn.
Tip 3 | Minimise power use when the engine is switched off
Car batteries are happiest when they are kept close to maximum charge – so keeping your headlights, radio or interior lights on while the engine isn't running should be avoided. Before exiting the vehicle, always ensure that all accessories are turned off and double-check that the lights are off as you walk away, including the interior lights.
Tip 4 | Check the condition and voltage of your battery
A lead-acid battery's life will shorten dramatically the longer it is left partially or fully discharged, so checking the voltage with a voltmeter once a month is a great way to keep an eye on your battery's health. A healthy, fully charged lead-acid battery should have a voltage of around 12.7 volts or above.  Should the voltage drop below 12.5 volts, we'd recommend recharging the battery as soon as possible. It is also important to remember that a lead-acid car battery is considered to be half charged at 12.4 volts, and completely flat/dead at 12.0 volts – so don't get complacent.
Ensure the top of your battery is clean, dry, and free of dirt and grime. The battery terminals will also corrode over time, and keeping them clean from buildup is a great way to extend the life of your car battery. Scrub the terminals with an old toothbrush dipped in a baking soda and water mixture. Then, using a spray bottle with cold water, rinse the mixture off and follow up with a thorough drying with a clean cloth.
Despite these tips being great ways to love your battery, there will come a time when you need to replace it – it has simply come to the end of its life.  Modern car batteries don't give any signals they are on there way out anymore, they just fail!  Roadside Response attends to hundreds of roadside assistance call out which are related to dead or flat batteries – it's our number 1 breakdown reason.  That's why we take the hassle out of a car battery, truck battery or bike battey replacement by ensuring our Roadside Assistance and Battery Replacement service providers carry a wide range of batteries onboard ready for professional roadside replacement.  We even provide extended warranties on all batteries installed by our Battery Response network of 'we come to you' battery fitment experts for that added peace of mind.
We want you back on the road quickly because life keeps on moving and so should you and now you can with our no membership Battery Response service available to every Aussie motorist!

Keero was really helpful over the phone. He asked a couple of questions and we figured out straight away that the problem was most likely a dead battery. Phil was in the area and arrived in less than 40 minutes. Got a new battery and I was back up and running again. Thanks guys.
James Burrett

I ran out of fuel on the way to work and Response came to the rescue, 1 hour in all that traffic was just amazing. Saved my day
Huyen A.

My car broke down (nothing to do with a battery) on my way to work – my thanks to your company for employing staff who give such wonderful attention they gave to an elderly lady
Scarlett Russell

I used your battery replacement service yesterday and want to compliment you on the quality of service supplied by your team and especially the representative who attended my request. I am very satisfied with the solution he provided.
Anthony Sharwood

"Just wanted to thank you guys for your help today, Matt (service tech) was amazingly helpful and prompt"
Greg C.

"No Road Assist Membership & needed a jumpstart at the Airport, 45 minutes from start to finish, great job!"
Dale Z.

"What a great idea, I don't drive far but to have Roadside Response available when I need it, awesome"
Rebecca T.

"Great job getting my keys back for me, felt like a right fool today..thanks again"
Peter G.

Roadside Response keep our rental van on the move 24/7. There nationwide coverage and pay to use platform is just perfect to help me keep my maintenance costs low & my vehicles on the go!
Paul S.
Self Move Hire