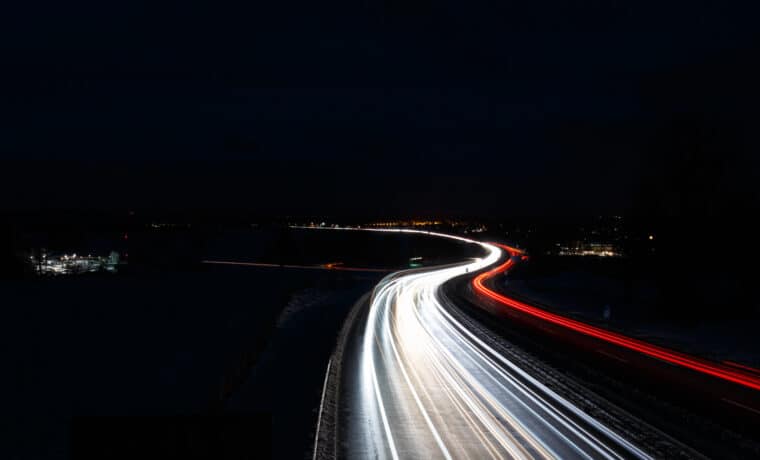 27 July 2020
Why choose Pay As You Go Roadside Assistance?
Pay As You Go Roadside Assistance challenges the norm when it comes to choosing how to protect yourself in the event of a roadside breakdown. There is no doubt breaking down can be a stressful business even if you have your roadside assist providers number safely stored in your phone.  Peace of mind has been the traditional subscription-based roadside assistance companies friend for years.  The idea that you should be paying upfront to cover you just in case that unfortunate breakdown occurs in the future.  They even reward your loyalty by giving your 'badges and rewards' for your loyalty – what they are really saying here it thank you for not using the service you have been paying for!
Pay As You Go Roadside Assistance pioneered by Roadside Response should actually be called Pay as You Stop assistance because you only pay for the emergency roadside assistance service you need – if and when you need it.  Anyone with a credit card can call upon Roadside Response and its network of local service providers in their hour of need from a flat battery to a mechanical breakdown, Roadside Response can get you back on the road again fast and hassle-free with no membership or ongoing subscription fees.
Let's take a look at how modern roadside assistance membership is purchased.  For most people, roadside assistance membership is included with their new vehicle purchase its often given by the manufacturer and is valid for 2 or 3 years.  After that, you have to purchase a subscription product from NRMA, RACV, AAMI, Alliance or one of the many Roadside Assistance products flooding the Australian insurance market. It is not unexpected to pay over $250 a year for the peace-of-mind that you are covered if you get a flat battery or other roadside breakdowns.  Industry data shows the average Australian will require Roadside Assistance just once every four years.  So let's take our $250 annual payment and multiply that by 4 years…yes that's right your one roadside assistance call out has actually cost you $1,000 dollars of your hard-earned money!
Its no wonder more and more people are turning away from paying this sort of money for Roadside Assistance and switching to pay-as-you-go services.  Roadside Response Pay As You Go Emergency Roadside Assistance utilises local service providers to ensure the fastest possible response to your Roadside Assistance emergency.  From as little as $99 per call-out, we can have a technician on the way to provide you with a jumpstart or to replace your dead battery or change over to your spare wheel due to a puncture.  From $199 you can get a 20KM tow to your nearest choice of repairer in any capital city area and still have over $700 left in your back pocket to spend on those essential items, you work so hard for.
The number 1 cause of roadside assistance in 2019 was batteries.  Failed or flat batteries can be frustrating and many people think a new battery is included in their membership product – unfortunately, that is not the case.  The delivery and fitment at the roadside is generally part of a membership entitlement but you still have to pay for the battery yourself.  This can be anywhere from $200 – $400 depending on the specific battery technology required for your vehicle.  Just another reason why traditional assistance membership is no longer suitable for many Aussie motorists.
Roadside Response offers nationwide replacement car batteries, truck batteries and bike batteries from all the top manufacturers fitted at the roadside from just $199 and all come with our industry-leading 3-year warranty. Why would you waste time considering other options?  Roadside Response continues to challenge the roadside assistance and battery replacement landscape to ensure Australians have a choice about how they wish to go about obtaining their roadside assistance.  Pay as You Go Emergency Roadside Assistance many not be the best solution for everyone, but if you tend to travel within the city limits and your car is under 10 years old – you could be saving money with Roadside Response.

"Great job getting my keys back for me, felt like a right fool today..thanks again"
Peter G.

My car broke down (nothing to do with a battery) on my way to work – my thanks to your company for employing staff who give such wonderful attention they gave to an elderly lady
Scarlett Russell

Keero was really helpful over the phone. He asked a couple of questions and we figured out straight away that the problem was most likely a dead battery. Phil was in the area and arrived in less than 40 minutes. Got a new battery and I was back up and running again. Thanks guys.
James Burrett

I just want to thank you for getting to my house so fast. The car didn't want to start this morning and I needed to get to work. The guy who changed the battery was real friendly and I was able to get to work almost on time (only 12 minutes late).
Lana Wilkinson

Roadside Response keep our rental van on the move 24/7. There nationwide coverage and pay to use platform is just perfect to help me keep my maintenance costs low & my vehicles on the go!
Paul S.
Self Move Hire
"Just wanted to thank you guys for your help today, Matt (service tech) was amazingly helpful and prompt"
Greg C.

"No Road Assist Membership & needed a jumpstart at the Airport, 45 minutes from start to finish, great job!"
Dale Z.

I ran out of fuel on the way to work and Response came to the rescue, 1 hour in all that traffic was just amazing. Saved my day
Huyen A.

"Thanks for the Fuel guys, i'll recommend you again"
Jerry G.