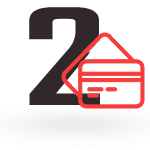 Pay for the service you
need by Credit Card*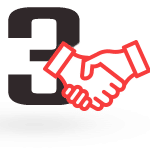 Technician arrives to get
you back on the road again
Fuel supply and delivery may be covered under our membership entitlements.  Pay As You Go, Emergency Roadside Assistance customers must pay for the delivery of this service and the supply of fuel and requires upfront payment by credit card. Cancellation fees may apply for any Pay As You Go Emergency Roadside Assistance booking which is confirmed and then cancelled after the grace period. See full Terms and Conditions.

Run out of fuel
Out of Fuel, need someone to deliver you some petrol or diesel? Fuel Response is on the way. Simply call 1300 468931 anytime and we can supply you with enough fuel so you can continue your journey. Anywhere...Anytime

Mechanical issues
Maybe you haven't run out of fuel? Perhaps your suffering from a mechanical breakdown? Need need to panic. Roadside Response can arrange to have your vehicle professionally towed to the nearest mechanic for repairs; for less than you think. Call today for a quote.
WHY CHOOSE

ROADSIDE RESPONSE
Whether you need petrol or diesel*, our Roadside Assistance network will bring out enough fuel to get you mobile again so you can make it to the nearest service station, fill up and continue on your journey. the cost of this service is covered under our members roadside assistance entitlements but is it also available to our Pay As You Go Emergency Roadside Assistance customers.  Yes, it's available to every Aussie motorist, you just need a valid credit card to purchase the service when you call us.
*vehicles requiring LPG will be towed to the nearest authorised service station
When you need a Response, call Roadside Response....anyone, anywhere, anytime.
Whether you need petrol or diesel*, our Fuel Response service can deliver enough fuel to you at the roadside ( up to a maximum of 10 litres) to get you mobile again so you can make it to the nearest service station, fill up and continue on your journey.  In the event, you require LPG or another fuel/energy system we will tow your vehicle to the nearest provider.
Pay As You Go Roadside Assistance
Roadside Assistance and the delivery of emergency fuel is available to every Aussie motorist via our Pay As You Go Emergency Roadside Assistance service.  It removes the need to pay for ongoing subscription-based roadside assistance, which can save you money!  It can also bring peace of mind knowing your loved one can receive roadside assistance support anywhere, anytime.  Pay As You Go is simply that, pay for the roadside assistance service you need, when you need it such as 'running out of fuel'.

"I left my lights on overnight, your jump-start service is a life saver. Off to work now! thanks.."
Jade L.

"Great job getting my keys back for me, felt like a right fool today..thanks again"
Peter G.

"Thanks for the Fuel guys, i'll recommend you again"
Jerry G.

My car broke down (nothing to do with a battery) on my way to work – my thanks to your company for employing staff who give such wonderful attention they gave to an elderly lady
Scarlett Russell

Roadside Response keep our rental van on the move 24/7. There nationwide coverage and pay to use platform is just perfect to help me keep my maintenance costs low & my vehicles on the go!
Paul S.
Self Move Hire
I ran out of fuel on the way to work and Response came to the rescue, 1 hour in all that traffic was just amazing. Saved my day
Huyen A.

Keero was really helpful over the phone. He asked a couple of questions and we figured out straight away that the problem was most likely a dead battery. Phil was in the area and arrived in less than 40 minutes. Got a new battery and I was back up and running again. Thanks guys.
James Burrett

I used your battery replacement service yesterday and want to compliment you on the quality of service supplied by your team and especially the representative who attended my request. I am very satisfied with the solution he provided.
Anthony Sharwood

I just want to thank you for getting to my house so fast. The car didn't want to start this morning and I needed to get to work. The guy who changed the battery was real friendly and I was able to get to work almost on time (only 12 minutes late).
Lana Wilkinson