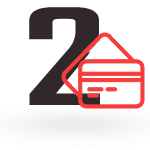 Pay for the service you
need by Credit Card*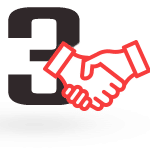 Technician arrives to get
you back on the road again
Pay as you go, emergency roadside assistance requires upfront payment by credit card. Premium Care and Classic Care response members do not require payment. See full Terms and Conditions.

Available on demand
Our towing service is available to both members and non-members. Our Pay As You Go Towing Response service requires a credit card payment to secure the booking.  Members receive a range of towing benefits.

For any towing needs
For repairs or maintenance, for roadworthy certificates, for motor sports events, for storage, for car club events, or in those emergency situations when emergency towing is the only viable solution.
WHY CHOOSE

TOWING RESPONSE
This service is available to both members and non-members. Our On-Demand Towing Response service simply requires a credit card to secure the booking. Call us today for your free Towing Response quote.
For repairs or maintenance
For roadworthy certificates
For motor sports events
For storage
For car club events
Or in those emergency situations when emergency towing is the only viable solution.
Car Towing & Vehicle Recovery
Our 24/7 On Demand Towing Response Service is available to everyone, nationwide.  If you need to transport your vehicle or you have a breakdown that requires specialist repair works, Towing Response can transport your car, van, truck or bike securely and safely to your home or to one of our authorised repair centers.
Were here to take the hassle out of your breakdown situation.  Vehicles have become more complex and the days of repairing breakdowns at the roadside are over.  Our Car Towing Response service is provided by a network of accredited towing providers to ensure we not only have the best coverage available but also have the right recovery vehicle for you.  From Cars to Light Trucks to Motorbikes, you can be sure Roadside Response will provide you with the fastest and most professional Towing Response in the industry.
Our car towing services have got you covered no matter what your situation is. We are the car towing service specialists across Australia
When you need your Car towing….you need Roadside Response!

Thanks for the great service. I didn't realise that getting a battery delivered and installed cost less than buying it in the shops. I'll be telling all my mates about Roadside Response.
Ross Mulligan

"Thanks for the Fuel guys, i'll recommend you again"
Jerry G.
Wollongong, NSW
My car broke down (nothing to do with a battery) on my way to work – my thanks to your company for employing staff who give such wonderful attention they gave to an elderly lady
Scarlett Russell

Roadside Response keep our rental van on the move 24/7. There nationwide coverage and pay to use platform is just perfect to help me keep my maintenance costs low & my vehicles on the go!
Paul S.
Self Move Hire
"I left my lights on overnight, your jump-start service is a life saver. Off to work now! thanks.."
Jade L.
Fortitude Valley, Brisbane
Keero was really helpful over the phone. He asked a couple of questions and we figured out straight away that the problem was most likely a dead battery. Phil was in the area and arrived in less than 40 minutes. Got a new battery and I was back up and running again. Thanks guys.
James Burrett

I used your battery replacement service yesterday and want to compliment you on the quality of service supplied by your team and especially the representative who attended my request. I am very satisfied with the solution he provided.
Anthony Sharwood

I wanted to drop a quick note to say that although Garry had to fight a lot of traffic to get to me he was very professional, friendly and helpful.
Thomas Do

"Just wanted to thank you guys for your help today, Matt (service tech) was amazingly helpful and prompt"
Greg C.
Adelaide, SA