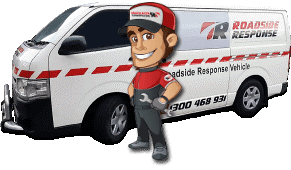 29 December 2017
Roadside Assistance Breakdowns | What to expect from Roadside Response
Roadside Assistance Breakdowns| What to expect when you need Roadside Response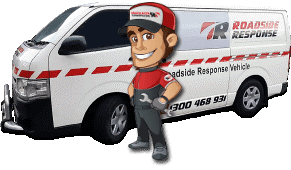 Roadside Assistance Breakdowns are unavoidable; they happen at the worst possible time. Lucky there's help on hand! If you've locked your keys in the car, your fuel tank has hit empty, or you've run into unexpected trouble on the road there's a quick, easy way to get roadside assistance.  Roadside Response revolutionary way to obtain emergency Roadside Assistance breakdowns, means you don't need to have membership with us.  Every Australian can get Roadside Assistance whenever that breakdown occurs.  There are no joining fees and no black out period
Fast Reliable Roadside Assistance Breakdowns
When you call Roadside Response for your roadside assistance breakdowns, you will be greeted by one of our friendly Roadside Assistance experts and asked for your location.  We will diagnose your problem, and dispatch a local service provider to you.  To get you back on the road.  We understand that life keeps on moving and so should you!
Battery Problems?
If it's your battery causing you grief Roadside Response can jump start your vehicle or deliver and install one of our Premium Batteries which come with up to 3 years warranty. We also have 'Stop/Start' batteries to suit modern vehicle technologies.  We supply the batteries other providers don't!
Out of Fuel?
Run out of fuel, our experts carry enough spare petrol or diesel fuel to give you a top up and make sure you arrive at the next service station; so you can continue on your way.  Running on 'empty' is no longer a problem with our Fuel Response service.
Flat Tyre?
Our professional technicians can change tyres in a flash or in many cases perform a puncture repair at the roadside.  Changing your own car tire can put you at risk of personal injury.  It's raining and you don't want to get dirty.  Your Tyre is simply too heavy for you to lift?  These are all genuine reasons why Roadside Response perform tyre changes and puncture repairs everyday!
Locksmith Services
Locked your keys in the car? No problem, we can access most standard vehicles to retrieve them or organise for collection of your spare set of keys.  Our Roadside Rescue services are available in greater metropolitan areas of Adelaide, Brisbane, Canberra, Melbourne & Sydney.
Mechanical Problems?
Yes you've guessed it, our Roadside Assistance experts can assist with a range of mechanical and electrical issues which can cause a breakdown.  Many modern cars require specialised diagnostic and repairs which can only be performed safely at a mechanical repair shop.  Our national network of towing and vehicle recovery providers, can transport your vehicle to a repairer of your choice.
Nationwide means Anywhere, Anytime!
Roadside Response is ready to hit the road and help you with your Roadside Rescue. We're available 24 hours a day, 7 days a week.  We're working when other independent providers are 'asleep'.  We are passionate about helping drivers in distress!  Don't be fooled by local providers promises of cheap roadside assistance.  Our specialists, offering Roadside Assistance breakdowns will be there for you, when and where you need us!
Anyone can call upon Roadside Response! No Membership needed!

Roadside Response is an 'On Demand' Roadside Assistance breakdown provider.  This means there are no monthly subscription fees, and no heavy roadside joining fees, charged by the big providers.  All you need is a credit card to pay for the service.  
You can even use our 

ResponseApp to book your service online.  No waiting for your call to be answered, just fast, reliable and cheap, assistance at the touch of a button.
Remember, if you find yourself in a one of those sticky situations on your next road trip, call Roadside Response for roadside assistance, a jump start, a new battery or even a fuel top up!

"What a great idea, I don't drive far but to have Roadside Response available when I need it, awesome"
Rebecca T.

"Just wanted to thank you guys for your help today, Matt (service tech) was amazingly helpful and prompt"
Greg C.

I wanted to drop a quick note to say that although Garry had to fight a lot of traffic to get to me he was very professional, friendly and helpful.
Thomas Do

I used your battery replacement service yesterday and want to compliment you on the quality of service supplied by your team and especially the representative who attended my request. I am very satisfied with the solution he provided.
Anthony Sharwood

I ran out of fuel on the way to work and Response came to the rescue, 1 hour in all that traffic was just amazing. Saved my day
Huyen A.

"Thanks for the Fuel guys, i'll recommend you again"
Jerry G.

My car broke down (nothing to do with a battery) on my way to work – my thanks to your company for employing staff who give such wonderful attention they gave to an elderly lady
Scarlett Russell

"Great job getting my keys back for me, felt like a right fool today..thanks again"
Peter G.

Thanks for the great service. I didn't realise that getting a battery delivered and installed cost less than buying it in the shops. I'll be telling all my mates about Roadside Response.
Ross Mulligan