Roadside Assistance


No Compulsory Memberships, No Annual Fees!

No annual fees (no compulsory memberships just to get roadside assistance). Pay only for the service as you need it and when you need it.
We usually get to you within 1 hour (depending on traffic and weather conditions)
We service all areas
To ensure the safety of your vehicle our technicians are fully qualified and well experienced
We are committed to getting you back on the road… FAST!
Call
1300 468 931


or use our

SmartApp

to book
No annual fees (no compulsory memberships just to get roadside assistance). Pay only for the service as you need it and when you need it.
Call us now for a competitive quote
It takes just two minutes over the phone or via our Smart App and we can have a technician on the way!
For your convenience, all of our call-out vans carry mobile payment systems
We accept Credit Card, EFTPOS and Cash
It's 'Pay As You Go' Roadside Assistance, because life keeps moving and so should you.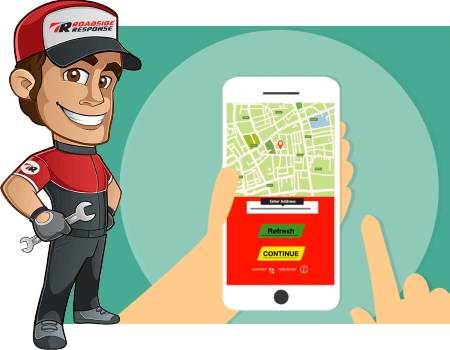 Who can give you efficient Roadside Assistance in Newcastle?
You're merrily driving down a scenic route and suddenly your car starts giving you trouble and slows to a stop. Is the situation familiar? Most people who have a vehicle have experienced a similar situation at least once in their lifetime. In such cases, you need reliable roadside assistance in Newcastle all you need to do is tap the app for Pay As You Go Roadside Assistance or call our Response team on 1300 468 931 and they can organise to get you moving again fast!
At Roadside Response, we're committed to getting you on your way as quickly as possible. Our Roadside Assistance network in Newcastle is ready and waiting to get you back on the road again as quickly as possible.  Whilst we do offer Roadside Assistance membership, we champion the pay as you go formula for your breakdown needs, which means you are already a member with Roadside Response.  We can help with the following situations:
The car's not starting
Sometimes, it's not easy to determine exactly why your car has broken down. You try everything you can to figure out the problem, but you simply have no clue. Our expert technician for roadside assistance in Newcastle can help you out. All you need to do is call and explain the problem to us. The technician would try to understand the reason for the breakdown over the phone. If we can identify the problem, we'll dispatch a technician to help you right away.
Flat Tyre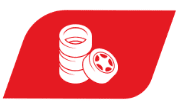 A flat tyre is one of the most common reasons for people being stranded on the roadside. Many people have faced this problem enough times to become an old hand at changing tyres themselves. However, some don't have the knowledge or the right equipment to change tires.
In such cases, you need roadside assistance in Newcastle. You just need to call us and our technician would be there to help you within an hour if traffic permits and the distance is within reach.
Out of Petrol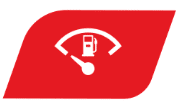 There are times when you glance at the fuel gauge and realize that you're practically running on fumes. In today's busy lifestyle, it's fairly common for people to forget to refuel their cars.
Sometimes, you underestimate the amount of fuel you might need on a long trip and find your tank empty with no refuelling station insight. You need prompt roadside assistance in Newcastle in such situations. We can get the fuel to you as soon as possible after you call.
Need a Jump Start?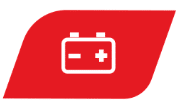 When you come home from a long, exhausting day of work, you simply want to sit down and relax for a while. In such a state, it's not surprising if you forget to switch off your headlights or leave any other battery-draining accessories switched on. You only realize the following morning that your battery is flat and your car won't start. Our technicians can reach your location within an hour's time and quickly jumpstart your battery or delivery you a brand new battery so you can the peace of mind that getting a new battery can provide.
Locked Out?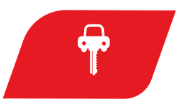 When you step out of your car, closing the door is almost an instinctive action. Unfortunately, sometimes you can forget the keys inside. You need professional roadside assistance in Newcastle to open the car door and fetch your keys without damaging the car. You can rely on us for that.
If you need to get back up and running fast, give us a call now on 1300 468 931