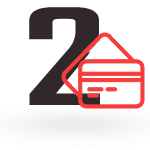 Pay for the service you
need by Credit Card*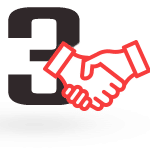 Technician arrives to get
you back on the road again
Pay As You Go, Emergency Roadside Assistance requires an upfront pre-authorised payment via credit card for the required assistance service. Our Premium Response Care and Classic Response Care Members do not require payment as call-outs are covered under membership entitlements. Cancellation fees may apply for Pay As You Go Emergency Roadside Assistance.  See full Terms and Conditions of Pay As You Go service.
WHY CHOOSE

ROADSIDE RESPONSE
Roadside Assistance 24 hours/7 days, when and where you need it without the need to pay an annual membership fee. You don't need to be a Member or serve a waiting period as you do with the big automobile clubs.  Roadside Response Pay As You Go Emergency Roadside Assistance is available to everyone in Australia…so you see, you're already a member!  Of course, we still offer traditional Roadside Assistance Membership products and Roadside Battery Replacement via our national network of independent service providers at industry leading rates.  So choosing Roadside Response to be your Roadside Assistance provider of choice is an easy one!
Need Roadside Assistance now? Get a Quote
A break down can occur for a number of reasons. Your old car battery fails you, you get a flat tyre or puncture or accidentally run out of fuel.   Regardless of the reasons why you can bet it happens at the worst possible time!  If you're unfortunate enough to breakdown, remember your Roadside Response is just a phone call away. No Membership needed just a credit card to secure your booking.
When you are left stranded on the side of the road because your car won't start and you need to get going again as soon as possible, don't hesitate, pick up the phone and call us immediately. Help is on hand. We can diagnose the problem and send a technician to where your car is in as short a time as possible. The quicker you make the call the sooner we can help you. So give us a call us now 1300 468 931. Lets us take the stress out of breaking down.
What makes our Roadside Assistance
Australia's leading pay as you need service?
A breakdown can occur at any time.  But you don't need to panic.  Roadside Response provide nationwide roadside assistance to drivers all across Australia.  You don't need to be a member to enjoy piece of mind assistance cover.  In fact industry research suggests that modern vehicles only require breakdown assistance once every 2-3 years.  So why pay out month after month for subscriptions to your breakdown provider; on the off chance that you might need to call on them?  Save money and utilise our revolutionary new breakdown service.  Roadside Response provide nationwide Roadside Assistance and Battery replacement to everyone with no membership or joining fees ever.  You just pay for the type of service you need, when you need it.
Need Roadside Assistance now?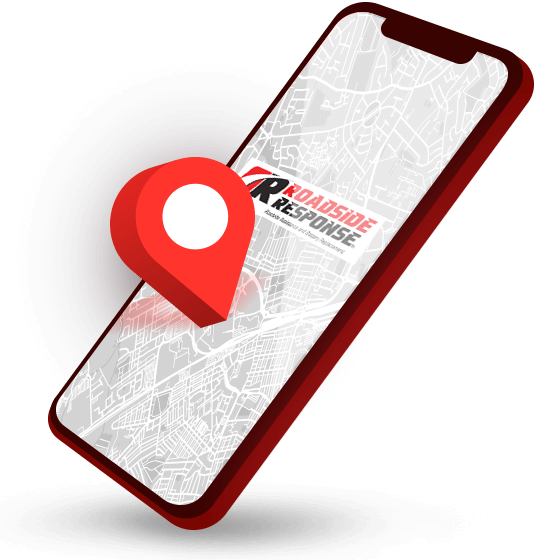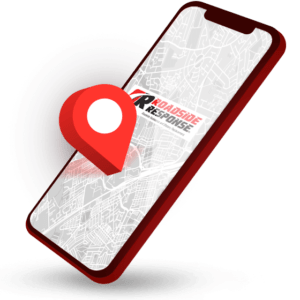 Simply pick up the phone and dial 1300 468 931 or use our  SmartApp self-service tool to book your breakdown and we will send one of our Roadside Response technicians to you immediately.  You simply need a credit card to secure your booking.  Roadside Response has a local qualified technician near you, ready to help.  Don't delay contact Roadside Response today because life keeps on moving and so should you.
Find out more about our Roadside Assistance Services:
Try our new Response APP to book your assistance | Save time & Money and TAP the APP

"No Road Assist Membership & needed a jumpstart at the Airport, 45 minutes from start to finish, great job!"
Dale Z.

Keero was really helpful over the phone. He asked a couple of questions and we figured out straight away that the problem was most likely a dead battery. Phil was in the area and arrived in less than 40 minutes. Got a new battery and I was back up and running again. Thanks guys.
James Burrett

"I left my lights on overnight, your jump-start service is a life saver. Off to work now! thanks.."
Jade L.

I just want to thank you for getting to my house so fast. The car didn't want to start this morning and I needed to get to work. The guy who changed the battery was real friendly and I was able to get to work almost on time (only 12 minutes late).
Lana Wilkinson

"Just wanted to thank you guys for your help today, Matt (service tech) was amazingly helpful and prompt"
Greg C.

Thanks for the great service. I didn't realise that getting a battery delivered and installed cost less than buying it in the shops. I'll be telling all my mates about Roadside Response.
Ross Mulligan

"Thanks for the Fuel guys, i'll recommend you again"
Jerry G.

I ran out of fuel on the way to work and Response came to the rescue, 1 hour in all that traffic was just amazing. Saved my day
Huyen A.

"Great job getting my keys back for me, felt like a right fool today..thanks again"
Peter G.