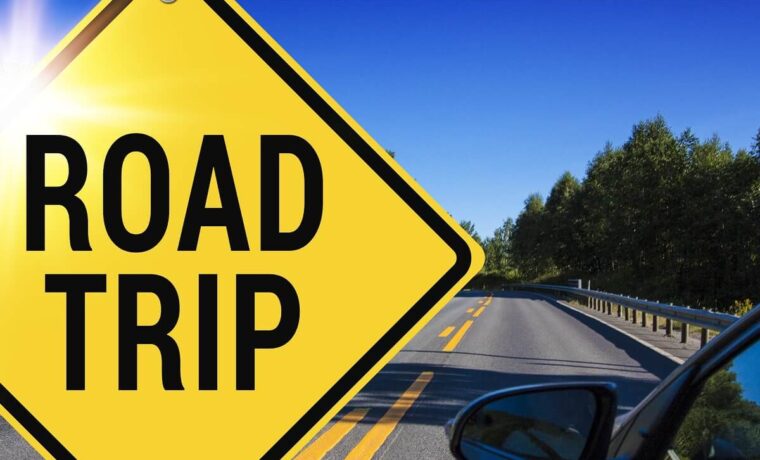 27 December 2017
Summer Driving Tips
Summer Road Trip
Summer Holiday travel is in full swing, and the roads will be busy especially at weekends.  With busy roads, excited passengers heading off to the beach or to meet up with family and friends, coupled with hot, dry weather it is important to take care on the roads.  Remember if you need Roadside Assistance at anytime Roadside Response is hear to help, anywhere, anytime.
Use these simple tips to make driving a safer experience.
Keep your distance
Make sure there is a good distance between you and the car in front. The rule of thumb is a two second gap in the dry and a four second gap in the wet. It can make all the difference. Driving too close gives you little time to react so keep your distance.
Buckle up
Make sure everyone in the car is buckled up and ensure any children, infants or babies are in the right seat. You can be fined for not having a child in the correct seat, but worse still, it is dangerous.  People who wear their seat belts have a much better chance of surviving a crash.
Stick to the speed limit
There is a simple message here, for every kilometre over the speed limit you go the worse the outcome will be if you crash. Reaction times are less as are stopping distances. Your car carries more force the faster it goes and so the damage to your car if you hit something is worse.
Don't drink and drive
This is a no brainer: drinking alcohol seriously impairs your ability to drive. The drink drive limit is lower now than it used to but the safest way is not to drink at all.
Be seen
Turn on your headlights if it is raining or when it gets dark. It is much easier to see a car with headlights on if there is poor visibility.
Take a break
Driver fatigue – especially on long journeys – can be fatal. If you feel as if you are getting tired then either swap driving with someone else or take a break and even a quick nap.
Be patient
With heavy traffic people's patience can be stretched. Just take a few deep breaths and drive to the traffic conditions. If you miss your exit then carry on to a safe place and turn around. If you are running late then don't rush, it is better to be late and arrive in one piece than rush and not get there at all.
Roadside Assistance
We think this is good advice for everyone taking a Summer Road Trip.  Roadside Assistance is always part of your journey and Roadside Response will always be here to provide emergency roadside assistance with no membership or roadside joining fees ever.  Every Aussie is already covered under our nationwide Roadside Assistance program; you just pay for the service you need when you need it.  Summer Road Trip, here we come!

I just want to thank you for getting to my house so fast. The car didn't want to start this morning and I needed to get to work. The guy who changed the battery was real friendly and I was able to get to work almost on time (only 12 minutes late).
Lana Wilkinson

"Just wanted to thank you guys for your help today, Matt (service tech) was amazingly helpful and prompt"
Greg C.

"Great job getting my keys back for me, felt like a right fool today..thanks again"
Peter G.

My car broke down (nothing to do with a battery) on my way to work – my thanks to your company for employing staff who give such wonderful attention they gave to an elderly lady
Scarlett Russell

"What a great idea, I don't drive far but to have Roadside Response available when I need it, awesome"
Rebecca T.

Thanks for the great service. I didn't realise that getting a battery delivered and installed cost less than buying it in the shops. I'll be telling all my mates about Roadside Response.
Ross Mulligan

"Thanks for the Fuel guys, i'll recommend you again"
Jerry G.

"No Road Assist Membership & needed a jumpstart at the Airport, 45 minutes from start to finish, great job!"
Dale Z.

I ran out of fuel on the way to work and Response came to the rescue, 1 hour in all that traffic was just amazing. Saved my day
Huyen A.