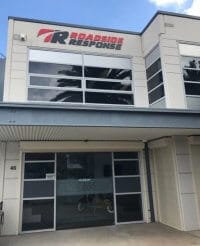 3 March 2017
New Sydney Office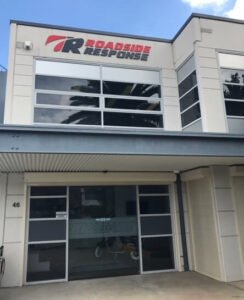 Roadside Response is pleased to announce the opening of our new Sydney office.  Our National Response Centre manages hundreds of Australia's breakdowns everyday.  Utilising state of the art GPS dispatch systems means we are able to boast one of most responsive breakdown providers not just in Sydney but Australia-wide.
Our On Demand Service continues to grow as we see more and more people moving away from traditional membership programs, in favour of pay to use programs like ours.  Most Emergency Roadside Assistance incidents can be rectified for as little as the cost of a tank of fuel, so why continue to pay out year after year on membership fees?
Replacement Batteries delivered and fitted at your home, office or at the Roadside.  Breakdown's caused by Flat Tyre's, Running out of Fuel, Locking Keys inside your vehicle or mechanical issues are all managed here at our Sydney office.  Where pleased to be one of Australia's leading Roadside Assistance & Battery Replacement providers to the retail and B2B sector.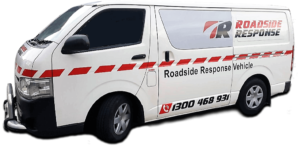 Our Fleet Response program specially designed to provide B2B fleet managers with a cost effective alternative to 'per vehicle' membership assistance.  Just like our Retail offering, we provide On Demand Roadside Assistance toSME's and large national fleets of vehicle on a pay as you use basis.
All of these great programs are expertly managed by our new 24/7 Response Centre in Revesby.
James Nicholls-Easley | General Manager

"Just wanted to thank you guys for your help today, Matt (service tech) was amazingly helpful and prompt"
Greg C.

Roadside Response keep our rental van on the move 24/7. There nationwide coverage and pay to use platform is just perfect to help me keep my maintenance costs low & my vehicles on the go!
Paul S.
Self Move Hire
"Thanks for the Fuel guys, i'll recommend you again"
Jerry G.

Keero was really helpful over the phone. He asked a couple of questions and we figured out straight away that the problem was most likely a dead battery. Phil was in the area and arrived in less than 40 minutes. Got a new battery and I was back up and running again. Thanks guys.
James Burrett

I just want to thank you for getting to my house so fast. The car didn't want to start this morning and I needed to get to work. The guy who changed the battery was real friendly and I was able to get to work almost on time (only 12 minutes late).
Lana Wilkinson

"Great job getting my keys back for me, felt like a right fool today..thanks again"
Peter G.

I ran out of fuel on the way to work and Response came to the rescue, 1 hour in all that traffic was just amazing. Saved my day
Huyen A.

Thanks for the great service. I didn't realise that getting a battery delivered and installed cost less than buying it in the shops. I'll be telling all my mates about Roadside Response.
Ross Mulligan

I wanted to drop a quick note to say that although Garry had to fight a lot of traffic to get to me he was very professional, friendly and helpful.
Thomas Do