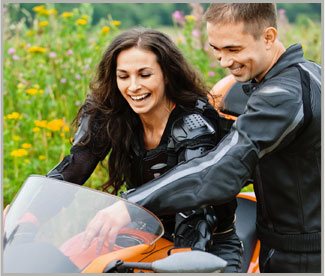 27 December 2017
Motorbike Batteries & Roadside Assistance
Motorbike Batteries

Motorbike Batteries fail too!  Which is why Roadside Response we carry a range of specialist motorbike batteries to suit Honda, Suzuki, Harley Davidson, Kawasaki, Yamaha, KTM, Triumph, Victory and many more motorbike battery brands.
Don't ruin that weekend bike ride or that important commute to work because of a dead battery.  Call Roadside Response and we can deliver and fit the latest motorbike battery in under 1 hour.  We carry the products other roadside assistance providers don't.  Whether your a hard-core motorcycle fanatic or simply a weekend rider, we have the right battery technology to suit your motorbike.
24 Hour Battery Replacement for Motorbikes, Scooters, Mopeds and Dirt-Bikes.  Roadside Response, because life keeps on moving and so should your Motorbike!
Roadside Response only use the very best Motorbike Batteries such as SSB Powersport.  Our Motorbike Batteries also come with 2 years warranty to protect you from future battery failure.
Roadside Assistance for Bikes
Mechanical breakdowns can happen at anytime!  Motorbike Batteries can fail, you can accidentally run out of fuel, suffer a puncture or have a mechanical breakdown.  At Roadside Response we specialise in Roadside Assistance for motorbikes.  And just like our car Roadside Assistance, we don't charge an annual membership fee or a roadside joining fee.
Our Motorbike Roadside Assistance is available to everyone, anywhere, anytime.  Call 1300 468931 24 hours a day and we can arrange for a specialist assistance provider to come to you and get your motorbike running again.  Dead Batteries are no problem for Roadside Response.
Towing & Bike Recovery
There are time when you need your motorbike to be towed home or to a mechanical workshop for further repairs.  Roadside Response have a national network of towing providers, who specialise in towing motorbikes.  Next time you need your precious motorbike towed, you know who to call.  Roadside Response 24 Hours a Day, 7 Days a Week.
Whatever you need, a replacement Motorbike Battery?  Roadside Assistance? Roadside Response is here to help you in the event of that emergency.

"Thanks for the Fuel guys, i'll recommend you again"
Jerry G.

I wanted to drop a quick note to say that although Garry had to fight a lot of traffic to get to me he was very professional, friendly and helpful.
Thomas Do

"I left my lights on overnight, your jump-start service is a life saver. Off to work now! thanks.."
Jade L.

I used your battery replacement service yesterday and want to compliment you on the quality of service supplied by your team and especially the representative who attended my request. I am very satisfied with the solution he provided.
Anthony Sharwood

Thanks for the great service. I didn't realise that getting a battery delivered and installed cost less than buying it in the shops. I'll be telling all my mates about Roadside Response.
Ross Mulligan

Keero was really helpful over the phone. He asked a couple of questions and we figured out straight away that the problem was most likely a dead battery. Phil was in the area and arrived in less than 40 minutes. Got a new battery and I was back up and running again. Thanks guys.
James Burrett

I ran out of fuel on the way to work and Response came to the rescue, 1 hour in all that traffic was just amazing. Saved my day
Huyen A.

My car broke down (nothing to do with a battery) on my way to work – my thanks to your company for employing staff who give such wonderful attention they gave to an elderly lady
Scarlett Russell

"Great job getting my keys back for me, felt like a right fool today..thanks again"
Peter G.