8 September 2016
Dead Battery? You need a Battery Response!

Running late for Saturday sports or that important business meeting?  Most vehicle breakdowns are the cause of failed battery or electrical charging systems.  Roadside Response can get you a new battery in under 50 minutes across Sydney, Melbourne, Adelaide, Perth, Brisbane, Canberra, Gold Coast, Geelong, Newcastle, Sunshine Coast and everywhere in between.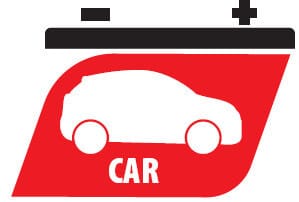 Our batteries come with up to 3 years manufacturers warranty and fitment & delivery is free.  There is no need to panic, simply call Roadside Response and we will give you the most competitive and complete battery response, so you wont miss that important meeting.
Our technicians carry the most comprehensive range of batteries from the leading battery suppliers, including the latest stop/stat batteries; so you don't need to spend precious time shopping around for the best price.  Our Battery Response program is leading the way in battery replacement to your home, office or wherever you need us.
Locked your keys in your car, run out of fuel, need Roadside Assistance – Roadside Response can assist you.  Where the one-stop-shop for batteries and breakdowns.
Call 1300 468931 today, you'll get the Response you need, fast!

I used your battery replacement service yesterday and want to compliment you on the quality of service supplied by your team and especially the representative who attended my request. I am very satisfied with the solution he provided.
Anthony Sharwood

"Thanks for the Fuel guys, i'll recommend you again"
Jerry G.

My car broke down (nothing to do with a battery) on my way to work – my thanks to your company for employing staff who give such wonderful attention they gave to an elderly lady
Scarlett Russell

I just want to thank you for getting to my house so fast. The car didn't want to start this morning and I needed to get to work. The guy who changed the battery was real friendly and I was able to get to work almost on time (only 12 minutes late).
Lana Wilkinson

Thanks for the great service. I didn't realise that getting a battery delivered and installed cost less than buying it in the shops. I'll be telling all my mates about Roadside Response.
Ross Mulligan

I wanted to drop a quick note to say that although Garry had to fight a lot of traffic to get to me he was very professional, friendly and helpful.
Thomas Do

"What a great idea, I don't drive far but to have Roadside Response available when I need it, awesome"
Rebecca T.

Keero was really helpful over the phone. He asked a couple of questions and we figured out straight away that the problem was most likely a dead battery. Phil was in the area and arrived in less than 40 minutes. Got a new battery and I was back up and running again. Thanks guys.
James Burrett

I ran out of fuel on the way to work and Response came to the rescue, 1 hour in all that traffic was just amazing. Saved my day
Huyen A.