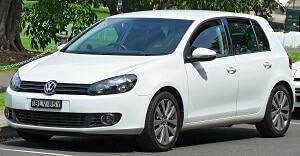 25 August 2014
High Performance Car Batteries Delivered and Fitted Anywhere in Parramatta
If you need a new car battery and you're in Parramatta then we can offer you 24/7 free delivery and free installation when you buy a new car battery from us.
Our high performance car batteries have up to 3 years warranty and are designed and tested for tough Australian conditions.
If you need your battery delivered to you fast then you're in luck! Usually we can get to Parramatta in 50 minutes or less (depending on the weather and traffic)
For your convenience we accept credit card, cash, EFTPOS and cheque.
It's our top priority to get you back up and running FAST!
If you want car battery at a great price then give us a call now on 1300 468 931.
Here is a quick story of how we helped a couple stuck in Parramatta this afternoon: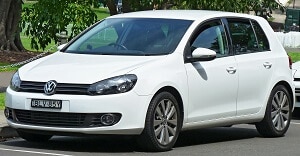 It's lunchtime Monday and we are happy to let everyone know that we have just successfully delivered and replaced a dead battery in Parramatta Westfields for a couple who just finished their shopping. Our technician arrived in just 52 minutes and diagnosed and changed the battery for the Volkswagen.
The problem with old car batteries is that you just don't really know when they're going to fail. The battery usually fails at the most inconvenient times (especially when you need to use your car the most).
Even though it's a real pain to have your car sitting there unable to move, fortunately, with Roadside Response we make it a priority to get you back up and running as fast as possible. We have invested a lot of time, effort and money in making sure we have enough vans to cover every suburb of Sydney in order to get to you as fast as we can.
Most of our jobs are completed within 50 minutes of you calling us. So for this lucky couple, who happened to be stuck in Westfields, they gave us a call and just went back to do some more shopping until our technician arrived to change their battery.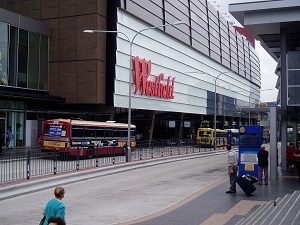 We love working in the Parramatta region, the place is so lively with all the high rises and especially Church St being so upbeat with all the restaurants and shops. Our guys sometimes go to Parramatta park and relax on their lunch break.
We know that there are a lot of commercial offices and sometimes people forget and leave their car lights on. So we also get to do a lot of jump starts as well.
If you are in Parramatta and need a new battery or a jump start, we would love to help you. Just call us now on 1300 468 931 and we can send out one of our vans and technicians who look after the area to you location in as little as 2 minutes.
We look forward to getting you back on the road FAST!

"What a great idea, I don't drive far but to have Roadside Response available when I need it, awesome"
Rebecca T.

Roadside Response keep our rental van on the move 24/7. There nationwide coverage and pay to use platform is just perfect to help me keep my maintenance costs low & my vehicles on the go!
Paul S.
Self Move Hire
"No Road Assist Membership & needed a jumpstart at the Airport, 45 minutes from start to finish, great job!"
Dale Z.

"Thanks for the Fuel guys, i'll recommend you again"
Jerry G.

Keero was really helpful over the phone. He asked a couple of questions and we figured out straight away that the problem was most likely a dead battery. Phil was in the area and arrived in less than 40 minutes. Got a new battery and I was back up and running again. Thanks guys.
James Burrett

"Just wanted to thank you guys for your help today, Matt (service tech) was amazingly helpful and prompt"
Greg C.

I used your battery replacement service yesterday and want to compliment you on the quality of service supplied by your team and especially the representative who attended my request. I am very satisfied with the solution he provided.
Anthony Sharwood

My car broke down (nothing to do with a battery) on my way to work – my thanks to your company for employing staff who give such wonderful attention they gave to an elderly lady
Scarlett Russell

"I left my lights on overnight, your jump-start service is a life saver. Off to work now! thanks.."
Jade L.