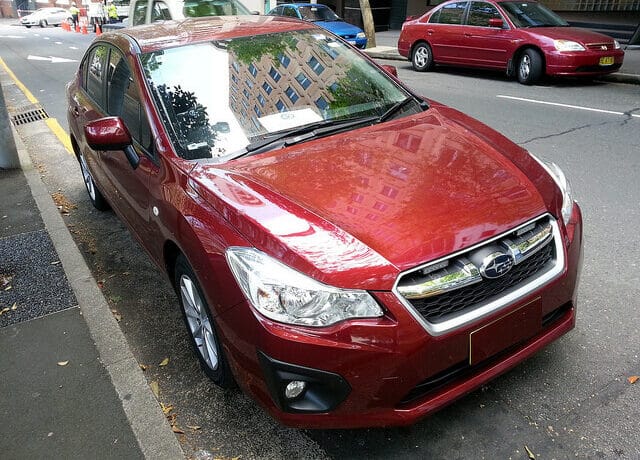 21 August 2014
High Performance Car Batteries Delivered and Fitted Anywhere in North Sydney
If you need a new car battery and you're in North Sydney then we can offer you 24/7 free delivery and free installation when you buy a new car battery from us.
Our high performance car batteries have up to 3 years warranty and are designed and tested for tough Australian conditions.
If you need your battery delivered to you fast then you're in luck! Usually we can get to North Sydney in 50 minutes or less (depending on the weather and traffic)
For your convenience we accept credit card, cash, EFTPOS and cheque.
It's our top priority to get you back up and running FAST!
If you want car battery at a great price then give us a call now on 1300 468 931.
Here is a quick story of how we helped a man in North Sydney today: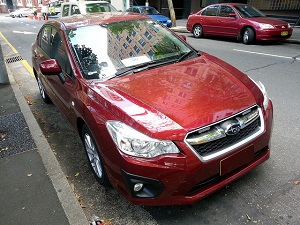 We just finished helping a Subaru Impreza that couldn't start and was stuck on Pacific Highway in North Sydney. A man called us at 3:34 pm this afternoon and told us that his battery was dead.
When our technician arrived in 47 minutes and started to run a diagnostic test to see if the battery was truly dead or if the Subaru just needed a jump start. Our test showed that the battery was dead and needed replacing.
We found out that this gentleman hasn't changed his batteries for over 4 years and it was due to be replaced anyway.
We took out the old battery and put it in our van to be recycled and installed a new battery for him. A simple and fast process but as we all know, if your battery doesn't work, neither does your car.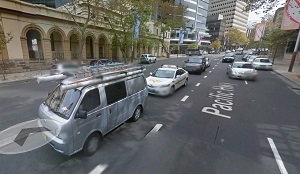 It is important to give us a call anytime if you need a new car battery, motorbike battery, or truck battery delivered and installed fast, anywhere inn North Sydney. One of our vans is always nearby and can start making its way to you immediately. Just give us a call now on 1300 468 931 and we can dispatched a van to your location in as short as 2 minutes.
All our vans carry credit card processing facilities for your convenience and carry all types of batteries for all makes and models of cars (not just Subaru Impreza). We look forward to your call or alternatively you leave your details on our contact form and we'll call you as fast as we can.
Just remember that we our roadside assistance service is open 24 hours a day and 7 days a week.

"No Road Assist Membership & needed a jumpstart at the Airport, 45 minutes from start to finish, great job!"
Dale Z.

"Just wanted to thank you guys for your help today, Matt (service tech) was amazingly helpful and prompt"
Greg C.

I wanted to drop a quick note to say that although Garry had to fight a lot of traffic to get to me he was very professional, friendly and helpful.
Thomas Do

"What a great idea, I don't drive far but to have Roadside Response available when I need it, awesome"
Rebecca T.

"Thanks for the Fuel guys, i'll recommend you again"
Jerry G.

I just want to thank you for getting to my house so fast. The car didn't want to start this morning and I needed to get to work. The guy who changed the battery was real friendly and I was able to get to work almost on time (only 12 minutes late).
Lana Wilkinson

I used your battery replacement service yesterday and want to compliment you on the quality of service supplied by your team and especially the representative who attended my request. I am very satisfied with the solution he provided.
Anthony Sharwood

My car broke down (nothing to do with a battery) on my way to work – my thanks to your company for employing staff who give such wonderful attention they gave to an elderly lady
Scarlett Russell

Roadside Response keep our rental van on the move 24/7. There nationwide coverage and pay to use platform is just perfect to help me keep my maintenance costs low & my vehicles on the go!
Paul S.
Self Move Hire