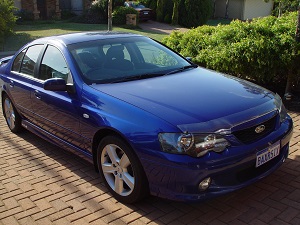 24 August 2014
High Performance Car Batteries Delivered and Fitted Anywhere in Homebush Bay
If you need a new car battery and you're in Homebush Bay then we can offer you 24/7 free delivery and free installation when you buy a new car battery from us.
Our high performance car batteries have up to 3 years warranty and are designed and tested for tough Australian conditions.
If you need your battery delivered to you fast then you're in luck! Usually we can get to Homebush Bay in 50 minutes or less (depending on the weather and traffic)
For your convenience we accept credit card, cash, EFTPOS and cheque.
It's our top priority to get you back up and running FAST!
If you want car battery at a great price then give us a call now on 1300 468 931.
Here is a quick story of how we helped a family from Homebush Bay this morning: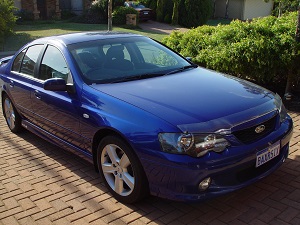 It's a beautiful sunny Sunday and a customer of ours in Homebush Bay wanted to take his family out but unfortunately his car couldn't start this morning. He told us that his Ford Falcon just had a service and the mechanics said that everything was good. He wasn't very happy that this would happen on his day off.
We assured him that most mechanics wouldn't check the state of the car battery when they do their service and this is why it's important to check and replace old batteries. Most car batteries should be replaced every few years anyway because the water naturally evaporates, even in sealed systems.
Once he realised that the breakdown is not due to any mechanical faults but simply due to an old and aging battery, he was relieved and wanted us to come out and change the battery as soon as we could.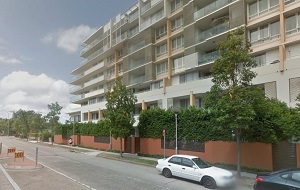 Fortunately for him our vans are spread across Sydney and we happen to have a van looking after another customer near by and told him we could come over in 40 minutes. It didn't take long for our technician to reach him in his apartment complex on Hill Rd.
Our technician quickly got to work to diagnose that it was really a dead battery and then changed it to a new battery for him. Within a few minutes he was on his way again and can take his family out.
Our service has dedicated vans covering the suburb of Homebush Bay so we can respond and get to you as fast as possible. If your car doesn't start or you need a new car battery then please give us a call now on 1300 468 931.
We make it a priority to give you the best prices and the best quality batteries in Sydney, delivered and fitted in the shortest possible time.

I wanted to drop a quick note to say that although Garry had to fight a lot of traffic to get to me he was very professional, friendly and helpful.
Thomas Do

"No Road Assist Membership & needed a jumpstart at the Airport, 45 minutes from start to finish, great job!"
Dale Z.

"Thanks for the Fuel guys, i'll recommend you again"
Jerry G.

"Just wanted to thank you guys for your help today, Matt (service tech) was amazingly helpful and prompt"
Greg C.

I used your battery replacement service yesterday and want to compliment you on the quality of service supplied by your team and especially the representative who attended my request. I am very satisfied with the solution he provided.
Anthony Sharwood

I just want to thank you for getting to my house so fast. The car didn't want to start this morning and I needed to get to work. The guy who changed the battery was real friendly and I was able to get to work almost on time (only 12 minutes late).
Lana Wilkinson

"I left my lights on overnight, your jump-start service is a life saver. Off to work now! thanks.."
Jade L.

"What a great idea, I don't drive far but to have Roadside Response available when I need it, awesome"
Rebecca T.

"Great job getting my keys back for me, felt like a right fool today..thanks again"
Peter G.