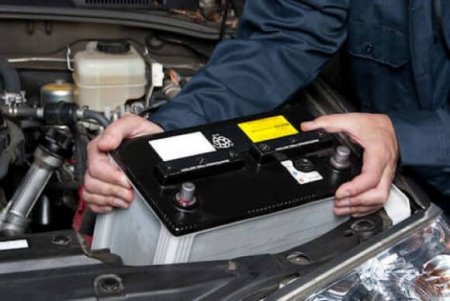 15 December 2017
Car Batteries Sydney
Car Batteries Sydney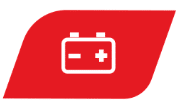 Car Batteries Sydney.  When you need a car battery in Sydney there really is only one company to call for trusted, professional advice.  When it comes to having your battery replaced Roadside Response is trusted by Sydney's commuters to keep their cars, trucks, bikes and 4WD on the move for over 10 years.  It's not by accident that more and more people are trusting Roadside Response to service their car batteries.
Car Batteries play an increasingly important role in powering modern vehicles.  Its no longer simply about starting power.  The batteries reserve capacity is now the most important purchase consideration when selecting the right battery for your vehicle.
Modern vehicle electronics demand more and more from car batteries.  And with the introduction of fuel saving systems like, hybrid and stop start technologies choosing the right battery for your car in vital to ensure maximum life and performance of your car battery.
Call Roadside Response today and maximise your investment by getting longer life from your car battery.
Car Battery Installation
Installing batteries has changed significantly over the last few years.  As car manufacturers look to maximise safety and comfort, the traditional location of the battery has changed.  Many vehicles have the car battery located in the boot, under seats or hidden behind interior trim or specialist compartments; making self-installation much harder.
Advanced engine management systems, vehicle tacking and telematics increasing rely on the battery being professionally installed.  Installing a car battery yourself can be a costly mistake?  Don't leave it to chance; let Roadside Response take away all the complexity of choosing and installing the right battery for your vehicle.
Our National Response Centre in available 24/7 to ensure you can receive the best battery advice anywhere, anytime.  Our national network of battery specialists can come to you, at home, at work or at the Roadside with the right battery, with the right technology and professionally install a replacement Car Battery in Sydney; within 45 minutes.  Having a car battery installed anywhere in Sydney costs the same as purchasing a battery from a store in most cases.  Consider the downtime and inconvenience of having to search for and get to a battery outlet; when your vehicle wont start?  It makes sense to call Roadside Response! That's why we're preferred by many for Car Battery Replacement in Sydney.
Get a Sydney Car Battery Quote Now    1300 468931

"What a great idea, I don't drive far but to have Roadside Response available when I need it, awesome"
Rebecca T.

"Great job getting my keys back for me, felt like a right fool today..thanks again"
Peter G.

"I left my lights on overnight, your jump-start service is a life saver. Off to work now! thanks.."
Jade L.

"Thanks for the Fuel guys, i'll recommend you again"
Jerry G.

I just want to thank you for getting to my house so fast. The car didn't want to start this morning and I needed to get to work. The guy who changed the battery was real friendly and I was able to get to work almost on time (only 12 minutes late).
Lana Wilkinson

I wanted to drop a quick note to say that although Garry had to fight a lot of traffic to get to me he was very professional, friendly and helpful.
Thomas Do

Keero was really helpful over the phone. He asked a couple of questions and we figured out straight away that the problem was most likely a dead battery. Phil was in the area and arrived in less than 40 minutes. Got a new battery and I was back up and running again. Thanks guys.
James Burrett

"No Road Assist Membership & needed a jumpstart at the Airport, 45 minutes from start to finish, great job!"
Dale Z.

I ran out of fuel on the way to work and Response came to the rescue, 1 hour in all that traffic was just amazing. Saved my day
Huyen A.