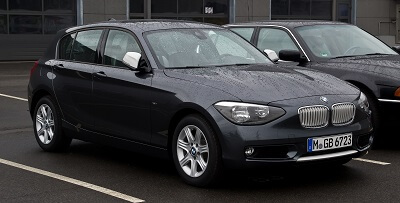 29 November 2014
BMW 116i Car Battery
If you need a new car battery for your BMW 116i then we can offer you 24/7 free delivery and free fitting when you buy new car battery from us.
Our car batteries are designed for best performance with your BMW 116i
We can usually get to your location in 50 minutes or less
For your convenience we accept credit card, cash, EFTPOS and cheque.
It's our top priority to get you back up and running FAST!
If you want new car battery at a great price then give us a call now on 1300 468 931.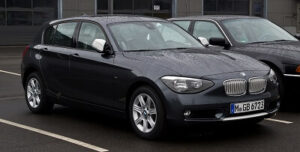 The following are a list of recommended specifications that you should take into consideration when you buy a new battery for your BMW 116i.
These are specifications of the most suitable replacement car battery needed to get the best performance, increased life-span and maximum stability:
The recommended physical dimensions are: Length: 277 mm Width: 175 mm Height: 175 mm 
The recommended Voltage is 12 Volts.
The technology recommended for your new battery is a Sealed Maintenance Free Calcium Positive and Calcium Negative expanded plates.
The recommended Cold Cranking Amp at -18 Degrees Celsius is 650.
The recommended Reserve Capacity at 27 Degrees Celsius is 120.
The battery also needs to to have a Standard Terminal Post.
Please give us a a call now on 1300 468 931 to get the best prices for your new car battery or visit our car battery page to get more information on our battery specials and deals.

Thanks for the great service. I didn't realise that getting a battery delivered and installed cost less than buying it in the shops. I'll be telling all my mates about Roadside Response.
Ross Mulligan

I used your battery replacement service yesterday and want to compliment you on the quality of service supplied by your team and especially the representative who attended my request. I am very satisfied with the solution he provided.
Anthony Sharwood

I ran out of fuel on the way to work and Response came to the rescue, 1 hour in all that traffic was just amazing. Saved my day
Huyen A.

"Great job getting my keys back for me, felt like a right fool today..thanks again"
Peter G.

My car broke down (nothing to do with a battery) on my way to work – my thanks to your company for employing staff who give such wonderful attention they gave to an elderly lady
Scarlett Russell

I just want to thank you for getting to my house so fast. The car didn't want to start this morning and I needed to get to work. The guy who changed the battery was real friendly and I was able to get to work almost on time (only 12 minutes late).
Lana Wilkinson

I wanted to drop a quick note to say that although Garry had to fight a lot of traffic to get to me he was very professional, friendly and helpful.
Thomas Do

"Thanks for the Fuel guys, i'll recommend you again"
Jerry G.

"No Road Assist Membership & needed a jumpstart at the Airport, 45 minutes from start to finish, great job!"
Dale Z.